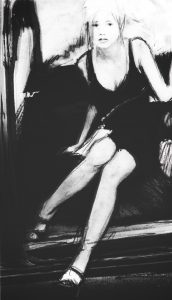 My name is Amanda (but everyone calls me Mandy).
I love to live life through art.  Whether it be in acting, design, words, music, or photography I love to tell stories and harness creativity.
I graduated from UCLA with a major in Theater and a minor in Film, Television, and Digital Media.  I have a passion for themed experiences and have worked in the film industry, theme park industry, fashion industry, and more!
I'm Savvy at blending performance, art, and technology together to create unique and exciting experiences.
My ultimate goal as an artist is to get those who view my work to think or feel something! I love that art, in it's many forms, can do this!
If you have any questions, feel free to contact me